Restore Highland Groups Launch Lunch
Restore Highland Groups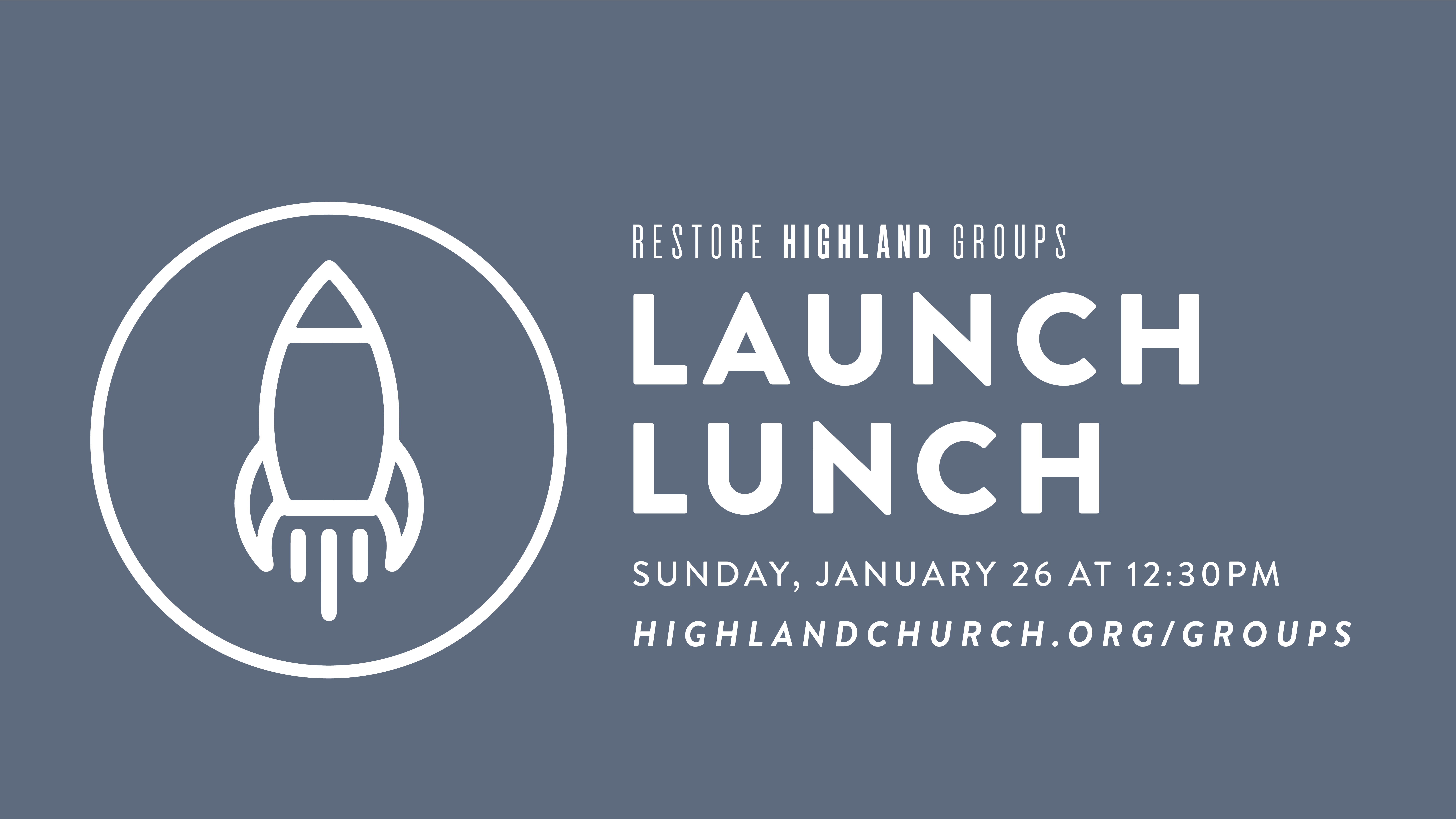 Have you ever wondered what smaller communities at Highland are like? Whether you are wanting to join a group or are currently apart of a group, the Restore Highland Groups Launch Lunch is for you. We will share a meal together as we discuss the upcoming semester, reveal our Spring groups curriculum, next steps for entering a group, and how to deepen an existing group.
Have Questions about launch lunch?
Interested in attending Launch Lunch? Reserve your spot by registering below.